Board + Train Programs
---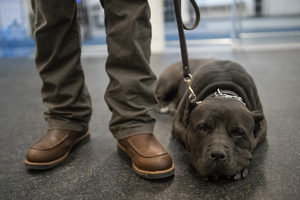 Feeling frustrated with your previous training attempts, or swamped with a hectic schedule? Leave your dog's training in the hands of the professionals. Board & train programs are especially beneficial for hyperactive dogs, dogs with complicated behavior problems, and dogs with aggressive temperaments.
---
Length of Programs

– Two weeks. Includes two private, in-facility sessions and one in-home follow up session with you and your dog.

Biggest Benefit

– Your dog will participate in multiple training sessions each day with plenty of exercise and socialization, allowing you to focus on your busy schedule while your dog's behavior is transformed.

Where

– Evolution Canine's Training & Boarding Facility

Costs

– $2400

Tools (included)

– Leash, Herm Sprenger Prong Collar, E-Collar Mini Educator, and Long Line.

How to get Started

– Contact us today to schedule your training
Save
Save
Save
Save
Save
Save
Save
Equipment Upgrades: Please note, some dogs may respond better to The Boss E-Collar. There will be an additional charge should you choose to upgrade.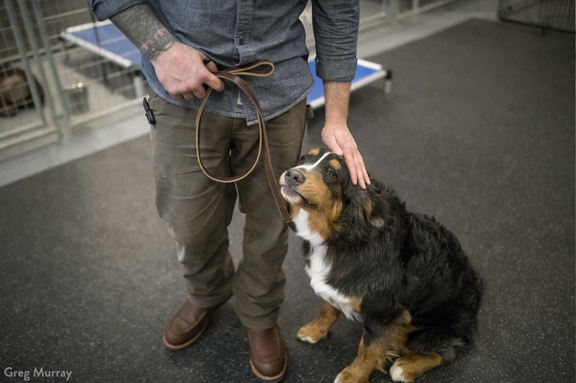 Save
Save
Save
BEHAVIOR PROBLEM SOLVING
Our approach and philosophy is the same. We will address and modify unwanted behaviors including jumping, barking, leash pulling, aggression, digging, running away, and other areas of concern.
"Just finished my 5 weeks of training with my dog Dakota at Evolution Canine. Scott is extremely capable, informative and professional in his abilities to train both the dog and the owner. The changes he makes to how you handle your dog and how the dog responds are instantaneous. In five short weeks I have seen such a dramatic change in Dakota. Our walks are more of a pleasure as she has graduated to off leash commands, listens and understands, as I too have learned the proper way of handling her…Thank you Scott…We will continue applying all that you have taught us." –Gary F.
Have a question? Ready to book a training? Contact us today: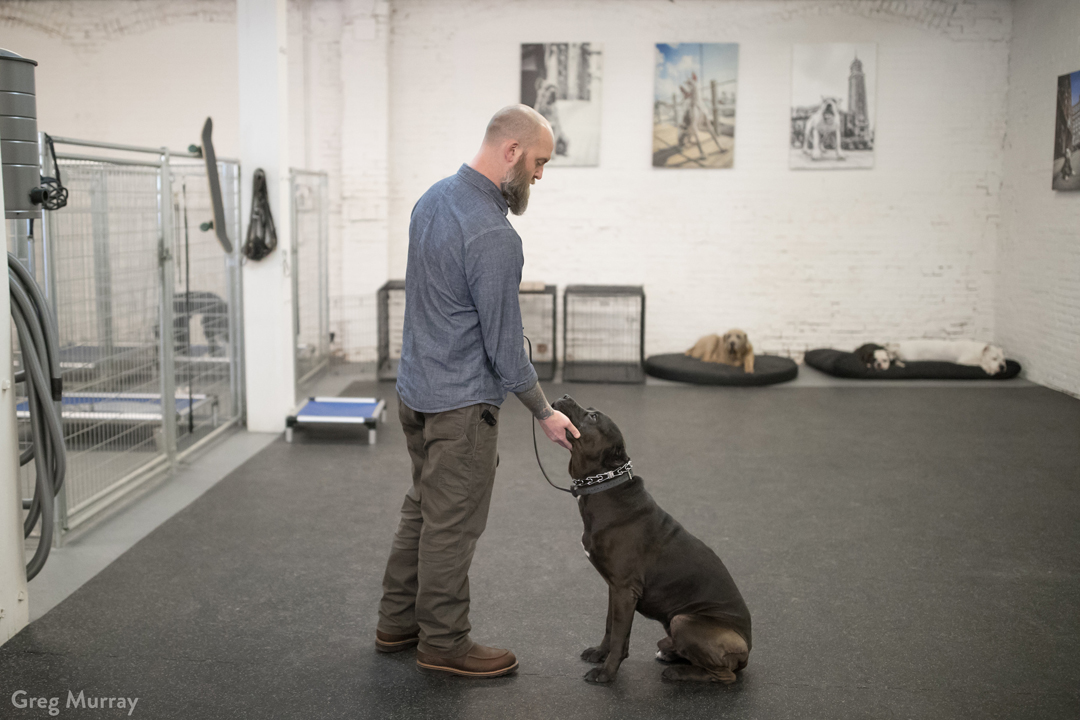 Sav
"My husband and I are lucky to have found a true professional when our dog needed his training the most. Our pit mix, Hazel, was known to react to other dogs and recently began reacting to people which left us frustrated and weary of bringing friends into the home. The two week board and train program was that best choice we've made since we've been struggling to overcome her reactive behaviors. Scott rebuilt our broken foundation and gave us the tools to succeed with Hazel. We are now able to enjoy walks with a calm and attentive dog always by our side—a far cry from the leash pulling behavior she was used to…Bringing friends over, meeting people and dogs out on walks are no longer stressful situations…I know we are set up for lifelong success with our dog…Thank you Scott; Hazel is going to miss the first doggie friends she ever made at Evolution Canine." –Jamie B.